I love cupcakes!! These adorable little things were made yesterday for a friend's daughter's birthday! The party was mickey mouse themed and oh so adorable. Tiffany you did a fabulous job, and happy birthday ashlyn!!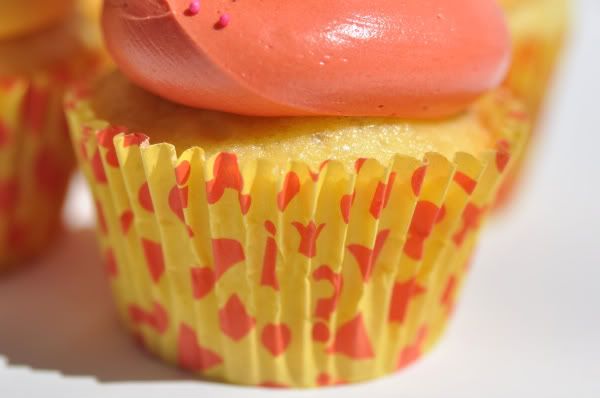 The frosting is my vanilla buttercream. The disney guys on top were cut outs given to me by the party hostess, and I glued them to popsicle sticks (bought at michaels) that I had cut about an inch of length off.
p.s. How do you like the photography??? I have been getting a little better with the new camera, but I don't know if I really know enough about it. But don't these pictures just look too wonderful??!!