Lizzie had a honey bee themed birthday party!
The cake was a vanilla cake with apricot filling and my vanilla buttercream frosting with a touch of honey and coloring added to the mix.
For the cake I use a basic white cake mix and add a little bit of vanilla flavoring. Make sure not to over cook the cake!
For the frosting I used my
vanilla buttercream frostin
g, added a few tablespoons of honey, and a little bit of food coloring to give it the pastel yellow that I was looking for.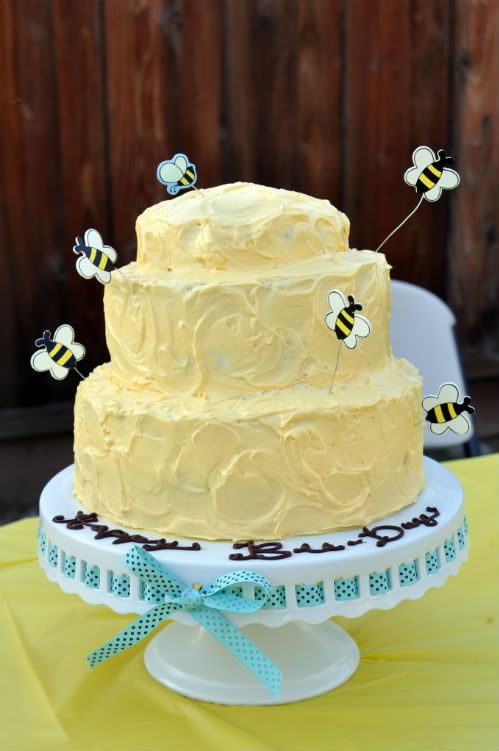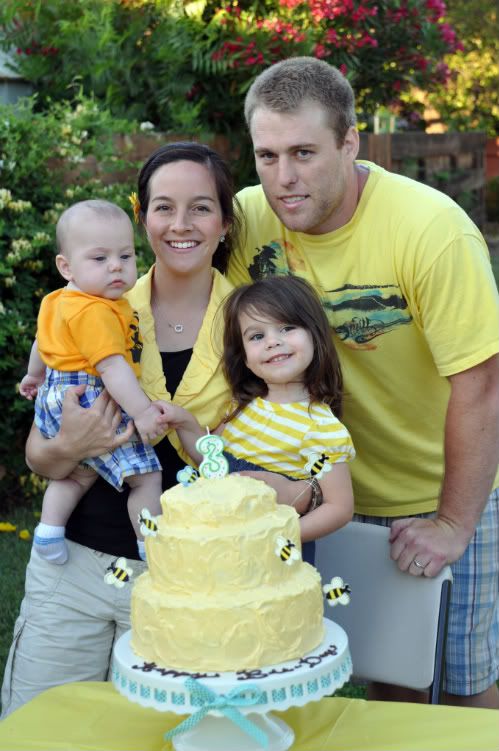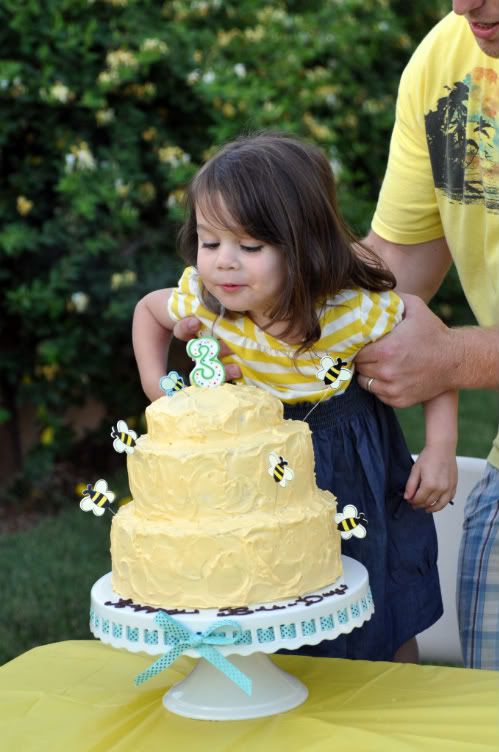 As little party favors we bottled our homegrown honey. Cute Heidi had some great ideas :) And isn't Lizzie the cutest birthday girl ever!