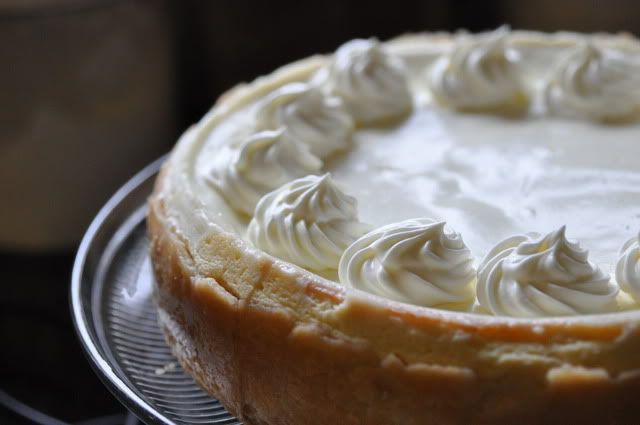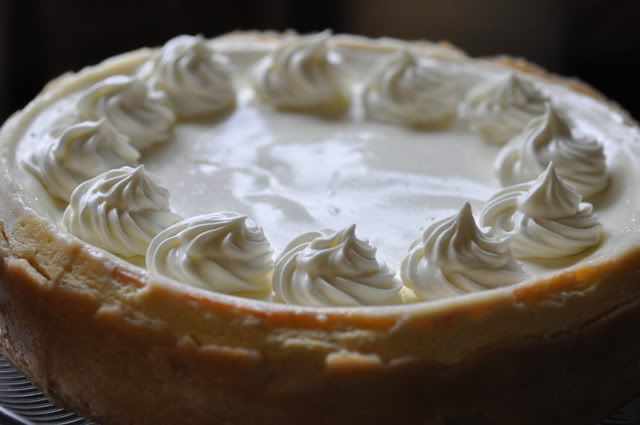 Kristin's Cheesecake
For a 10 inch spring form pan
Shortbread cookie crust:
1 c. butter
1/2 c. powdered sugar
2 c. flour
Cream butter and sugar in a mixer until completely combined, make sure to scrap the bottom of the bowl. Add flour, and mix until combined. In a buttered spring form pan, press dough on edges and about 3/4 up the edges. It should have no more than ¼ inch depth, so you may have extra dough. Make sure the crease of the pan (in between bottom and sides) doesn't have a build-up of dough. You will want a consistent depth all around.
Take a piece of heavy duty foil (or two sheets of regular) and shinny side down, place your pan on top, and fold the foil up the outside of the pan. Bake at 375 for 10-12 minutes. Edges should be golden brown, if you notice the edges are browning before center is cooked through, turn the temperature down.
Cheesecake filling:
24 ounces of cream cheese (3 boxes)
¾ c. sugar
3 eggs
1 T. vanilla
¼ t. salt
1 ½ c. sour cream
Cream the sugar and cream cheese in a mixer or with beaters. Add one egg at a time, scraping the bottom of the bowl after every egg. When completely combined (it is very important that you have no lumps, so the first few steps are crucial) add vanilla salt and sour cream. Mix until smooth. Pour filling into crust, smooth out top.
Sour cream topping:
1 ½ c. sour cream
4 T. sugar
Bake for about 1 hour and 45 minutes at 330 degrees. The cheesecake is done when a toothpick placed in the center comes out almost clean. Check at the 1 hour 30 minute mark first. Take the cheesecake out of the oven, keep temperature on. Spread the sour cream topping on evenly, and place back in the oven for about 5 minutes. Cool on a rack for an hour or so before placing in the fridge.
You should keep the cheesecake refrigerated for at least 48 hours before serving
. I actually prefer 3 days, if you are thinking that much ahead of time.